May 1, 2015 · Leave a Comment

This coupon is good for one FREE regular order of bacon. Dine-in only. Print and present this coupon to your server when ordering. Expires 5/15/2015. Locations.
May 1, 2015 · Leave a Comment

These Kindle ebooks can be read on Kindle Wireless Reading Device, on the PC, and a host of other mobile devices with Amazon's FREE reading apps.
These Kindle ebooks are FREE at the time of posting but Kindle prices change frequently. Make sure the balance is $0 before you checkout!
Want FREE bestsellers for your eReader. Sign up for BookBub HERE – it's FREE!
Today's Top Rated Kindle Books
A Cast of Stones by Patrick W. Carr
The Godling Chronicle : The Sword of Truth by Brian D. Anderson
The Man who was Thursday: A Nightmare by G.K. Chesterton
Summer of Promise: A Novel by Amanda Cabot
The Deep and Snowy Wood by Elwyn Tate
Presumption of Innocence by Stephen Penner
The Happiest Season by Rosemarie Naramore
I Heart Ed Small by Shirley Johnson
How To Get Your Ex-Boyfriend Back – The Proven Step-By-Step System to Restore Your Relationship! by Natalie Watson
Why?: Making Sense of God's Will by Adam Hamilton
A Unique Kind of Love: Young Adult Romance by Jasmine Rose
Life is Short And So Is This Book: Brief Thoughts On Making The Most Of Your Life by Peter Atkins
Deadly Devotion: A Novel by Sandra Orchard
Children Book : I Wish I Were a Seahorse by Dan Jackson
80 more free Kindle books download…
Read more
May 1, 2015 · Leave a Comment

Enter codes TWIT89N22344415 and FB89TACE2445415 to get 15 FREE Pampers Gifts to Grow points.
Not a Pampers Gifts to Grow Rewards member? Click HERE to join and get 100 FREE points.
15 FREE Pampers Gifts to Grow Points
May 1, 2015 · Leave a Comment

This year, the FREE Comic Book Day is on Saturday, May 2nd.
FREE Comic Book Day is a single day – the first Saturday in May each year – when participating comic book shops across North America and around the world give away comic books absolutely FREE to anyone who comes into their stores. Check with your local shop for their participation and rules.
FREE Comic Book Day 2015 – EXPIRED
May 1, 2015 · Leave a Comment

Get a FREE Trident Pouche at Tedeschi Food Shops on Friday, May 1 with this printable coupon. Just print the coupon or show it to the cashier on your phone. Expires midnight 5/1/15. Locator.
FREE Trident Pouches at Tedeschi Food Shops on 5/1 – EXPIRED
May 1, 2015 · Leave a Comment

Enter to get your FREE Wristband of the Month while supplies last!
FREE SWEAT MORE. B*TCH LESS Wristband
May 1, 2015 · Leave a Comment

Christianaudio is offering a FREE download of "The Advocate" audio book (Retail Price: $19.98) by Randy Singer.
Simply enter your email address and click the Download button. Their system will check to ensure you're on their email newsletter list and then present you with your download links!
FREE "The Advocate" Audio Book Download (Religious)
May 1, 2015 · 3 Comments

Sign up and take a short anonymous survey to earn $20 in Reward Points. Once you have completed the survey (takes about 2 minutes), use the rewards points to get a FREE subscription to magazine of your choice.
Currently, they have following magazines available under different levels: Maxim, Details, Fast Company, Inc., Better Homes and Gardens (Digital), Entrepreneur, Essence, Family Circle (Digital), Family Fun (Digital), Parents (Digital), People en Español, Shape, Vanidades, Wired, Cigar Aficionado, More (Digital), National Review, TV y Novelas, Wine Spectator, ESPN The Magazine, Martha Stewart Living, New York Magazine iPad Edition, Golfweek, and Wall Street Journal.
You could also select one of the many available audio books. New surveys are available almost every week giving you the opportunity to subscribe to many magazines.
UPDATE: ESPN The Magazine is back! A new survey has been added.
FREE Subscription to ESPN The Magazine
May 1, 2015 · Leave a Comment

National Fishing and Boating Week, a national celebration of fishing and boating, takes place the first week of June every year. This year it's June 6-14, 2015.
During National Fishing and Boating Week, most states offer free fishing days. These are days where anglers are allowed to fish on public bodies of water without a fishing license.
See the offer page to find out when your state has free fishing days this year.
May 1, 2015 · Leave a Comment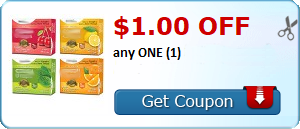 Save 100% when you buy ONE (1) 1.25 oz. packet of Ortega Taco Seasoning with this printable coupon. Expires 5/3/2015.
FREE 1.25 oz. Packet of Ortega Taco Seasoning – EXPIRED